Hypersoldier's Cardboard Armor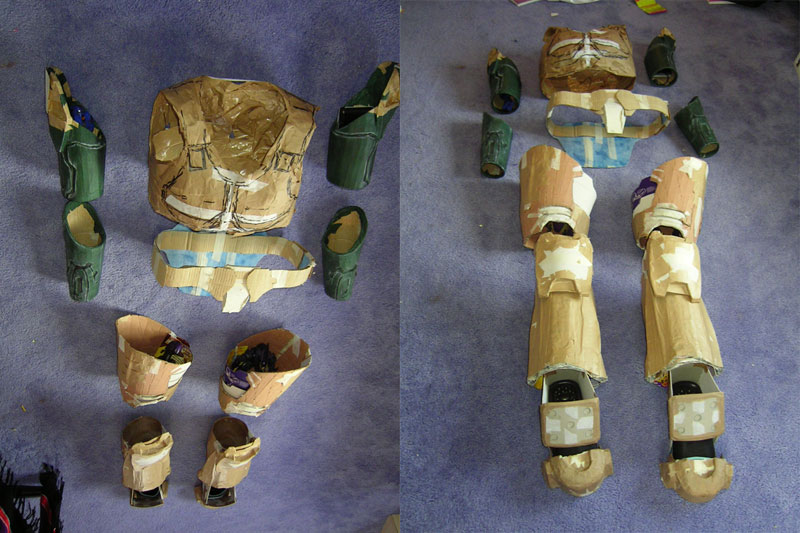 It's coming to something when you find yourself tripping over bits of Mjolnir in your bedroom. I can almost see MC cringing.

A couple of overview shots of the whole lot.
Halo ©Bungie Studios and Microsoft.

All photos contained herein are © Hypersoldier and may NOT be used on any other site or for any other purpose without the consent of the artist. They are used here with permission.