Hypersoldier's Cardboard Armor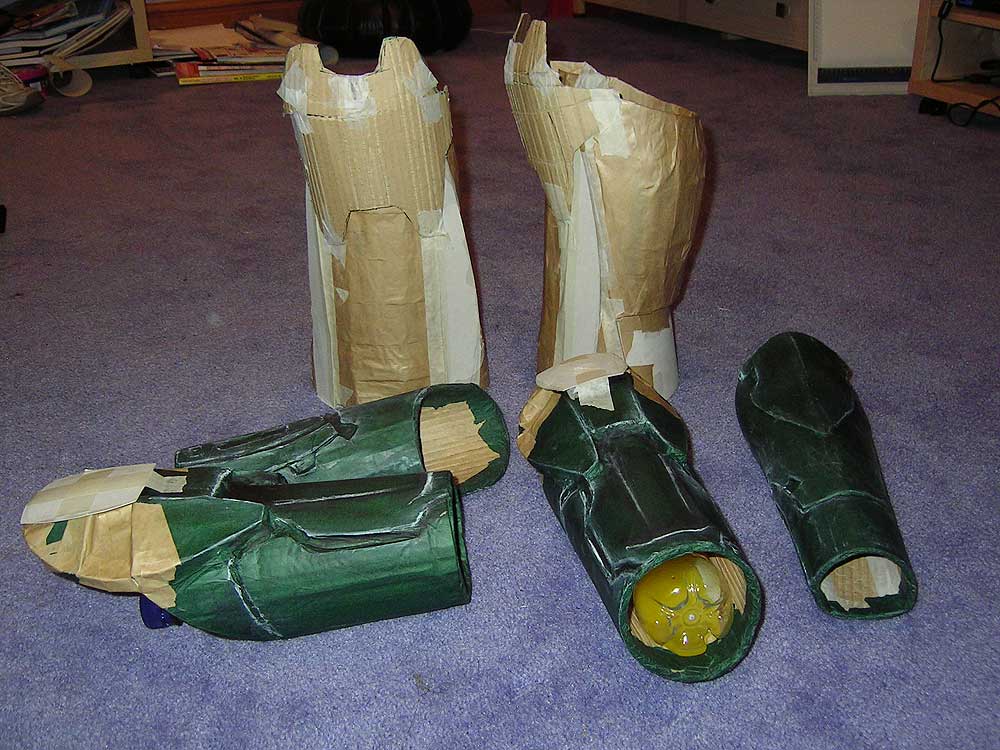 Everything so far!
The upper arms are starting to get a bit more modelling into them now - I've cut back into the shape to add detail, and I'll be slapping another coat of tissue paper over them to secure that top plate in place, rather than masking tape. Unfortunately the college art shop stopped selling the nice dark green, but hell, it'll all get painted eventually. I hope.
Halo ©Bungie Studios and Microsoft.

All photos contained herein are © Hypersoldier and may NOT be used on any other site or for any other purpose without the consent of the artist. They are used here with permission.