Thanks to all who played along (the rules, for any who've forgotten, can be found on this page) - we've picked our 5 winners! In addition, we've posted 12 runners-up in each category; they're posted in no real order. First up, though... the winners!
First Prize: Freestyle
Aaron Bayley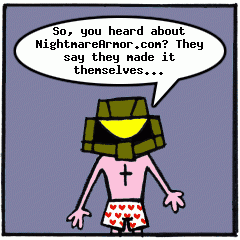 First Prize: Calendar-Related
Austin Drake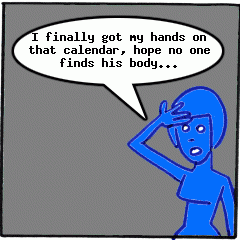 First Prize: Finish The Joke
"Why did the Jackal cross the road?"
Taylor Cartwright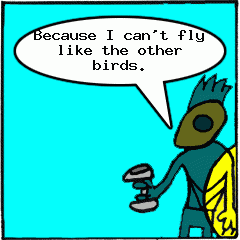 Random Drawing Winners
Ryan Luevanos, La Jolla, CA
Jeffrey Howe, Lubbock, TX
Winners will be contacted by AEG with their prizes - congrats, all!
Special Congratulations to the following participants, for putting multiple panels into the finals:

3 panels
Richard Heppner (Sep7imus)

2 panels
Jarrod Clarke
Matt Linzmeier
Ross Mills
All runner-up strips can be seen at the following links:
Freestyle Runners-Up | Calendar Runners-Up | Jackal Runners-Up