MLC - Halo Armor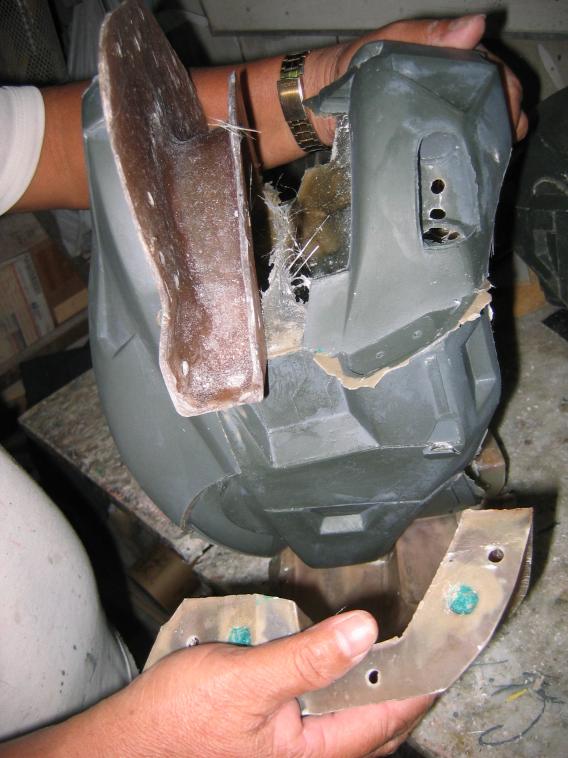 This is not the mother, this is a fiberglass helmet, made by brushing fiberglass into the mold. This helmet is durable and reparable if anything should happen. It also does not have any brittle body filler.
Halo ©Bungie Studios and Microsoft.

All images contained herein are © Mardon 'MLC' Callanta and may NOT be used on any other site or for any other purpose without the consent of the artist. They are used here with permission.