MLC - Halo Armor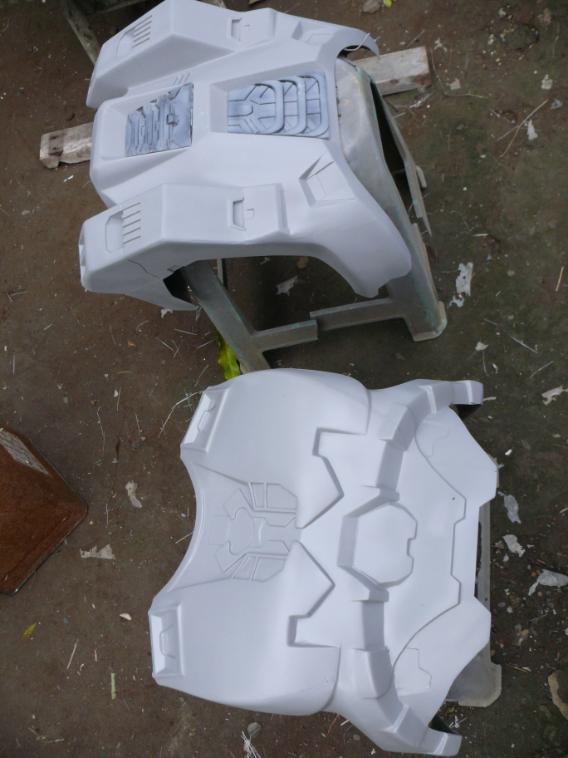 The chest has been split into two pieces which makes it possible to put it on. the top of the two pieces will be attached with cloth so that it acts like a hinge for the bottom, which will be velcroed. Here you can also see the two highly detailed back parts that have been molded separately.
Halo ©Bungie Studios and Microsoft.

All images contained herein are © Mardon 'MLC' Callanta and may NOT be used on any other site or for any other purpose without the consent of the artist. They are used here with permission.